Preventive Dentistry – Newburgh, IN
Protecting Your Smile from Decay and Disease
A lot can happen in your mouth in a short amount of time. Cavities, gum disease, and other oral health problems can form without your even realizing it, and they'll only get worse over time. However, if such issues are identified and treated while they're still in their early stages, you can protect your smile from any long-term damage. Call Newburgh General and Implant Dentistry today to schedule an appointment with Dr. Basal Hassan and the rest of our team.
Why Choose Newburgh General & Implant Dentistry for Preventive Dentistry?
Complete Dental Care in One Place
World-Class Dentistry for the Whole Family
Insurance-Friendly Dental Practice
Dental Checkups & Cleanings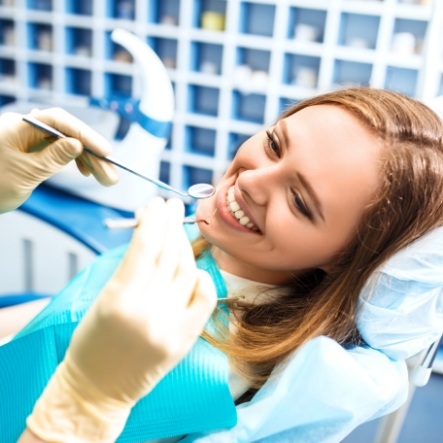 At each dental exam, we'll remove any plaque or tartar that has built up on your teeth, and we'll check carefully for signs of decay or dental damage. Sometimes we'll capture X-rays of your mouth in order to get a full picture of your teeth, gums, jaw, and other oral structures. These routine treatments make it easier to avoid many advanced dental problems by giving us a chance to deal with dental issues while they are still small and easy to manage.
Nightguards for Bruxism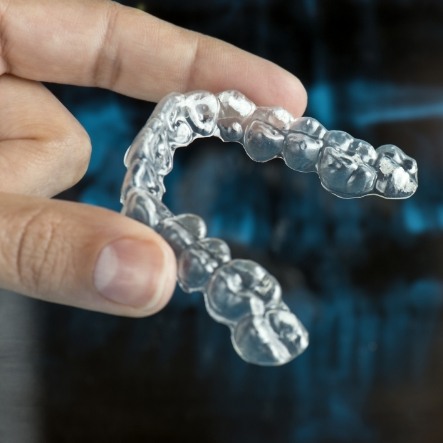 When you have bruxism, you could be significantly wearing down your teeth without even realizing it. Bruxism causes you to clench and grind your teeth together, eroding the enamel protecting them and making it more likely that they could become cracked in the future. A nightguard can help you protect your smile while you're sleeping; this simple oral appliance prevents the teeth from making direct contact with each other so that they don't come to harm.
Fluoride Treatments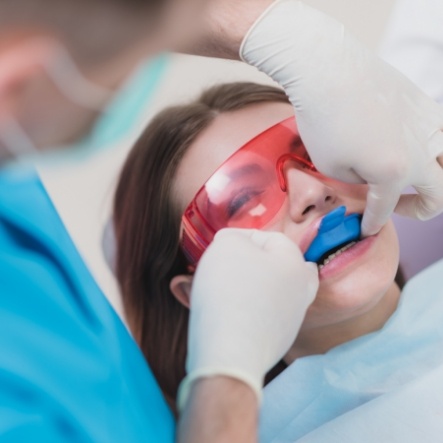 Fluoride can have a significant influence on your overall dental health, which is why it's typically added to public drinking water and toothpaste. During your checkup, we might find that your teeth have an unusually high risk for decay; in such cases, we may recommend a fluoride treatment to strengthen your enamel. It only takes a few minutes for us to painlessly apply a concentrated gel or varnish to your enamel to help keep it safe for the next six months.