Advanced Dental Technology – Newburgh, IN
Leading-Edge Dentistry That Will Leave You Smiling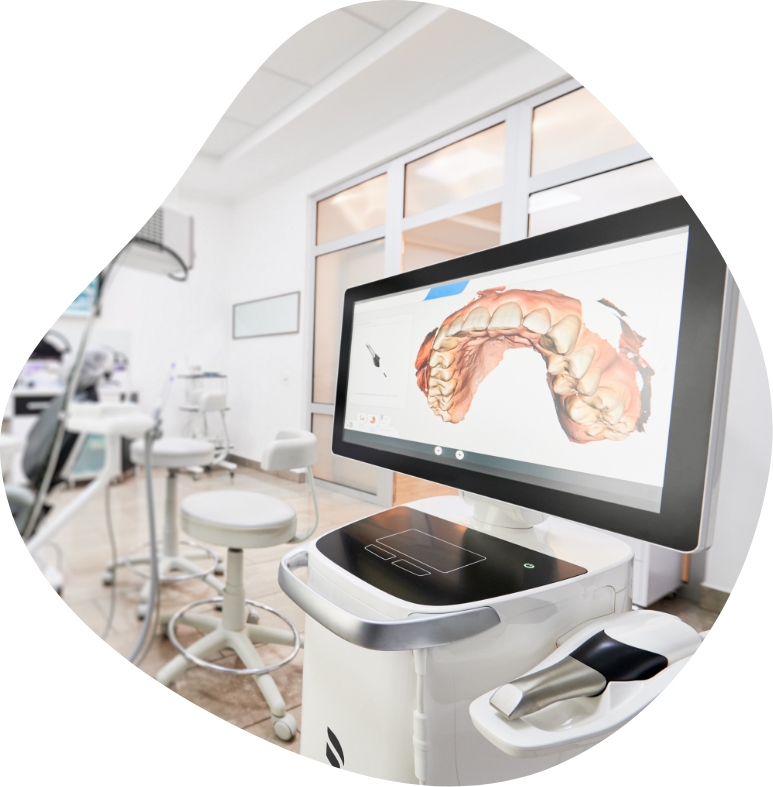 Here at Newburgh General & Implant Dentistry, Dr. Basal Hassan prides himself on being able to provide top-quality dental care, and he does so by investing in the most up-to-date technology available in the field of dentistry. Using the dental instruments described on this page, he can deliver safe, comfortable, and efficient care that will truly give you a reason to smile. You can read about our advanced dental technology below, and if you have any questions or concerns, we invite you to contact us today!
Committed to State-of-the-Art & Comfortable Dental Experiences
In-House Dental Lab Shortens Treatment Time
Precise Treatment Plans with 3D Cone Beam Imaging
Fast Healing with Soft Tissue Laser
Intraoral Cameras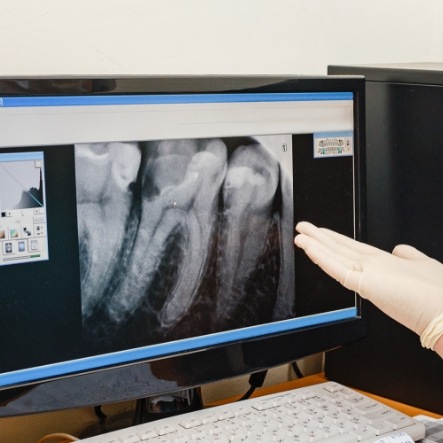 It can be hard to picture exactly what's going on inside of your mouth, but our MouthWatch intraoral cameras let you view any problems for yourself. These camera-tipped devices capture and display images of your teeth and gums on a nearby monitor, letting you see with perfect clarity any issues we have detected. As a result, you'll have a more thorough understanding of your smile's health moving forward.
All-Digital X-Rays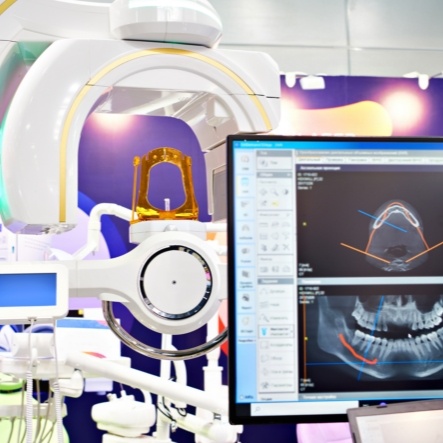 At least once a year, our team needs to take X-rays of your mouth so that we can diagnose any problems that might be hidden beneath the surface. With fully digital X-rays, we can develop these images much more quickly and store them in our computer system rather than in a bulky filing cabinet. Not only that, but the images are clearer, leading to more accurate diagnoses. Additionally, the radiation emitted by digital X-rays is reduced by up to 90% compared to traditional X-rays.
3D Cone Beam Imaging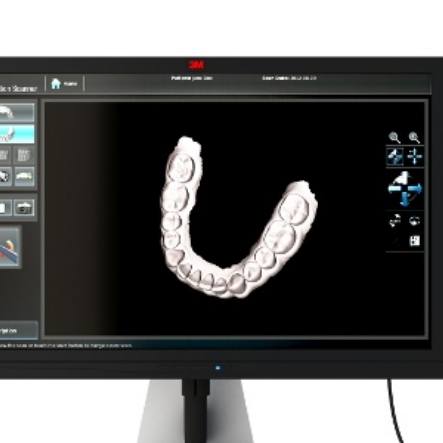 With advanced treatments like dental implant placement and root canal therapy, we need to plan out the procedure with the utmost precision to minimize the risk of any complications. Two-dimensional X-rays simply aren't enough for planning such treatments, but that's where our Vatech Smart Plus 3D cone beam scanner comes into play. Rather than a flat image, it generates a three-dimensional model of your mouth and jaw as well as previously hidden structures like nerve endings. This ensures your treatment is incredibly accurate and safe.
Digital Impression System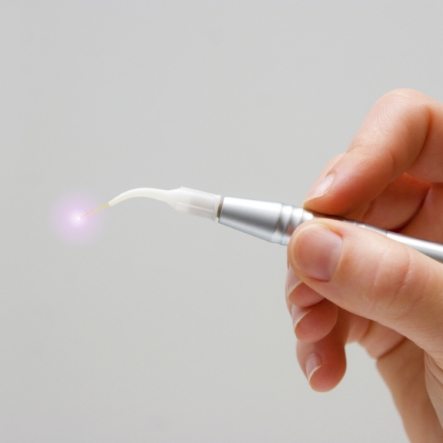 When designing a mouthguard, clear aligners, or a restoration like a crown, Dr. Hassan needs to take impressions of your teeth. In the past, this meant having you bite down on a foul-tasting putty that often caused gagging. Thankfully, our practice uses the Medit i700 digital impression system instead. We simply scan your teeth in a fraction of the time, capturing remarkably accurate impressions without the mess or discomfort.
Soft Tissue Laser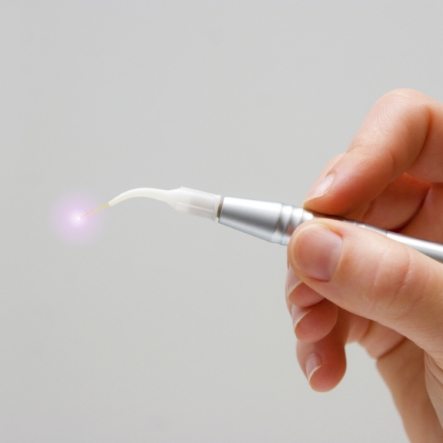 Compared to a traditional scalpel, a soft tissue laser is the preferable method of addressing gum disease for a variety of reasons. For one, the highly concentrated beam of energy is quite effective at killing the bacteria that caused the infection in the first place. Secondly, the laser is much more precise than other instruments, allowing us to leave more of the healthy gum tissue intact. Lastly, it sterilizes the area as it works, greatly reducing post-op discomfort, swelling, and bleeding.