Dental Implants – Newburgh, IN
Replace Your Teeth from the Roots Up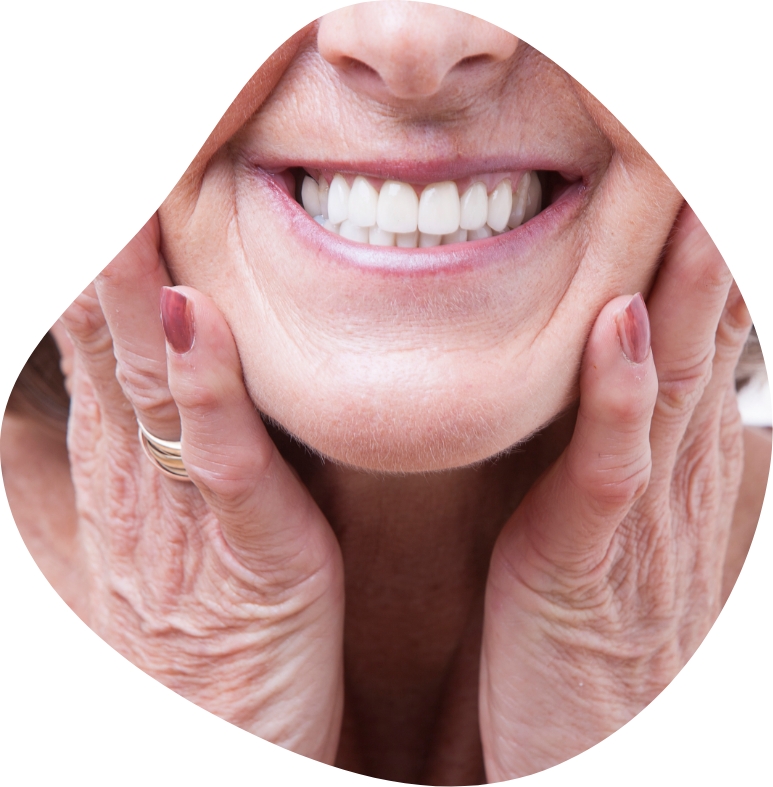 Traditional bridges use your remaining teeth to stay in place, and dentures rest directly on your gums. However, dental implants are different. They're inserted directly into your jawbone to act as artificial roots for a restoration, and as a result, they come closer to fully mimicking your natural teeth than any other type of tooth replacement. Do you think dental implants might be the best option for revitalizing your smile? Call today to schedule a consultation with Dr. Basal Hassan at Newburgh General & Implant Dentistry!
Why Choose Newburgh General & Implant Dentistry for Dental Implants?
In-House Dental Implant Surgery
Restorations Made in In-Office Lab
Conveniently Located, State-of-the-Art Dental Office
What Are Dental Implants?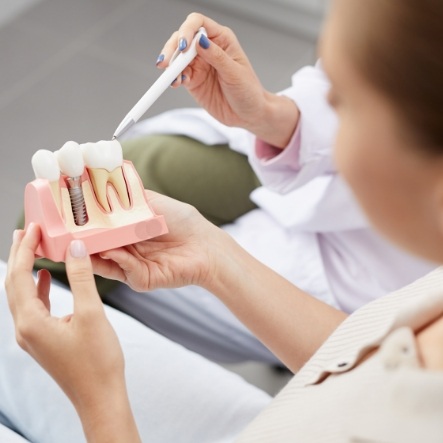 Dental implant posts are shaped like screws and made out of titanium. They're made to be placed in the jaw so that they can eventually fuse with the jawbone through a process called osseointegration. Once they do, a restoration can be attached to the post via a small connector piece called an abutment. Thanks to their design, dental implants feel and look incredibly lifelike, and they offer all kinds of benefits that you wouldn't be able to enjoy with other tooth replacements.
The 4-Step Dental Implant Process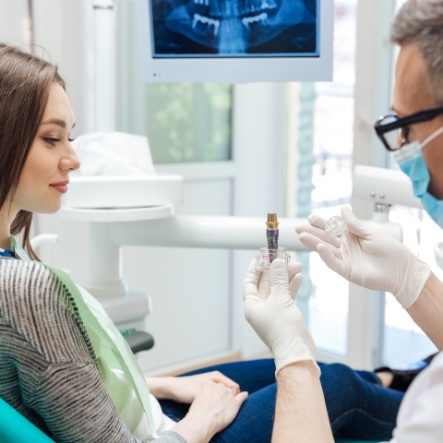 You won't need to visit a separate specialist to get your implants; we handle every step in-house. The first step is to set up a consultation where we make sure that dental implants are right for you and determine whether preliminary procedures are needed. After we're sure that all the necessary preparations have been made, we can perform a minor surgery to insert the implant posts in specifically chosen spots in your jaw. Once the posts have fully joined with the jaw (allow about three to six months for this), an abutment will be attached to each one. Then we can move on to the final step of designing and delivering the final restoration.
Benefits of Dental Implants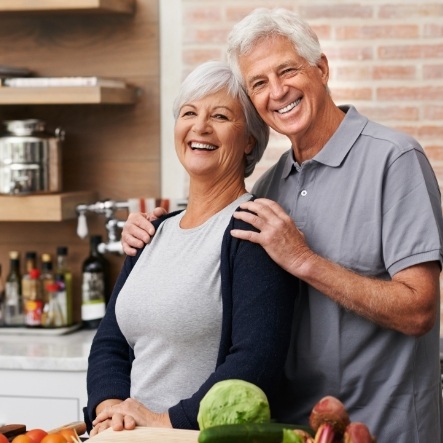 Dental implants stand apart from traditional tooth replacements thanks to several exclusive benefits, such as:
Providing new roots to stimulate the jawbone, keeping it healthy and strong.
Restoring up to 80% of your original biting force, allowing you to eat virtually anything.
Keeping new teeth anchored in place, preventing embarrassing slips.
Lasting 30 years or more with minimal maintenance, meaning that you don't have to pay for replacements every 10 years or so the way you would with dentures.
Who Dental Implants Can Help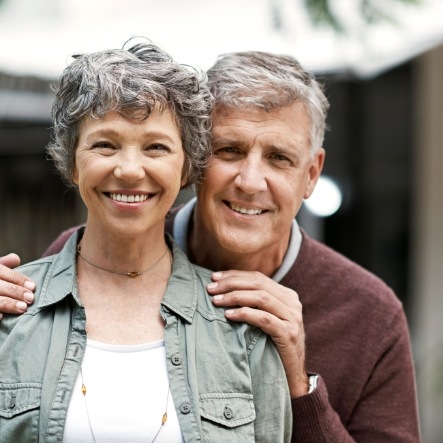 When you ask, "Are dental implants right for me?", the answer depends on your oral and overall health as well as the state of your jawbone. As long as there are no issues that would prevent a successful surgery (or as long as such issues can be corrected with preliminary treatments such as a bone graft), most adults can get dental implants for any number of missing teeth. Listed below are some of the situations that dental implants can help with.
Missing One Tooth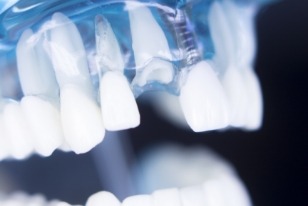 Even one missing tooth can have devastating consequences on oral health. An implant post can be placed in the gap where the tooth used to be, and a crown can be attached to it once your mouth has fully healed. Implant crowns can be designed to match the shape, size, and color of the surrounding teeth so that they look like they've always been part of your smile.
Missing Multiple Teeth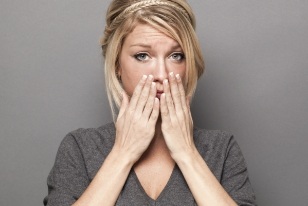 When replacing multiple teeth at once, we'll aim to use the fewest number of implants possible. For example, three or more consecutive teeth can be replaced by just two dental implant posts if they're used to support a dental bridge. An implant bridge can be placed without removing existing tooth enamel, so we won't have to make any changes to your remaining teeth to secure your new teeth in place.
Missing All Teeth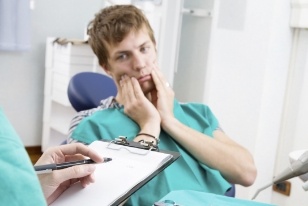 Full dentures only need about four to eight implant posts to keep them anchored to your jaw. In other words, an entire arch can be replaced with just a few well-placed dental implants. And as an added benefit, implant dentures can be removable or fixed based on what your personal preferences are.
Understanding the Cost of Dental Implants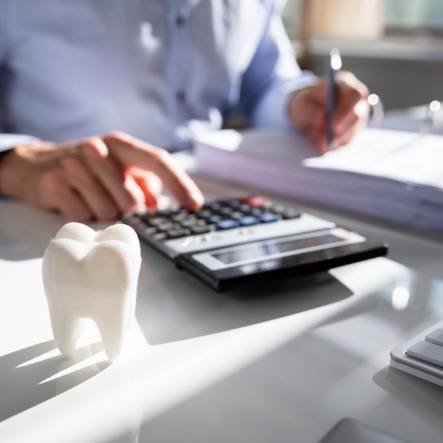 It takes several months to complete the dental implant process, so it's important to confirm that you fully understand the costs involved beforehand. The price will vary based on how many implants you need, whether you require bone grafts or other preparatory treatments, and other factors. Despite their higher cost, dental implants can be more cost-effective in the long term since they last much longer than other tooth replacements and actively work to prevent oral health issues like bone loss in your jaw.